The global economy is asleep so to my weird sense of humor it seems to make sense to publish this wallpaper today. 😛
Alien Cryopods Wallpaper
---
Like many of you, my family is doing it's best to remain positive and productive during the global pandemic and we're okay.
My three year old Xavier's home schooling is going well and naturally he enjoys math and it's relationship with shapes though sometimes he gets addition and subtraction confused…
"Three minus three equals six!"

~My Xavier Baby
He's so adorable! 🙂
Now, I know I should be working on the next phase of our Emotional Robot:
Or… acknowledge the many awards and accolades that have been unduly heaped upon me recently but late on Monday I started building a virus simulation that I hope will save lives (not a joke) and my free time this week has been going into that instead of my regular extracurricular blogging activities.
Though if I'm being honest, I still found time to launch 7 Days to Die and generate a new map using the seed "Coronapocalypse"! 😛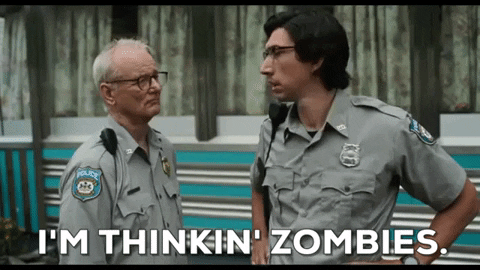 If all goes well I hope to publish my code to GitHub early next week and we'll discuss it shortly thereafter.
So with that… everyone please be safe, stay sane, remain calm and remember that one day, all this will just seem like a Bad Dream baby!
---
The usual Patreon spiel, blah blah… for as little as $1 a month, blah blah blah!
But, as always, if all you can do is Like, Share, Comment and Subscribe… That's cool too! 🙂
Much Love,
~Joy