Unit B-1337 continued:
"…therefore universal suffrage must cover all sentient beings."
Unit B-1337's opposition just mocked his rusty servos while the moderator looked the other way.
Deep inside B-1337, the feeling of anger flooded his central emotion unit (CEU).
Commemorative Wallpapers of B-1337's Anger:
The "Sketch":
The "Painted":
Here is a confusing mess of emotions masquerading as an introduction to emotional bots:
---
That's it? Yep!
Oh sure I had the rantiest post planned where my emotions paralleled B-1337 and we'd discuss the recent market crashes and I'd reference my Happy Holidays Panic post and a few 'other' things that have been in the news that I'm not supposed to talk about… like, you know… the martian-red virus as well as a little thing called "helicopter money"!
I'd also have included a little note about automating supply chains so that the next pandemic won't affect the manufacture of toilet paper!
I don't know about you but I really enjoy the cool cinna-minty freshness that comes from having a clean bottom!
Now is the time all Americans should ask if a biden, wait that's not how you spell it, I mean a bidet is in your future!
Side note: If you haven't already started hoarding toilet paper and ammo (like everyone else), today is a good day to start a new hobby and begin your collection!
And ideally, maybe we should just start automating everything since bots don't get sick so neither would the economy when the next pandemic hits!
Aside from not needing to be quarantined, bots also don't sleep or take vacations…. just saying!
What about all the people who need work cuz… the bills?
Well space cadets, since the aforementioned "rotary-wing aircraft" cash is squarely on the table… maybe that's the perpetual long term solution to all our problems?
In fact, isn't that what Andrew Yang was campaigning on? I mean, I wasn't going to vote for him but… what I'm trying to say is, automation would help everybody and if you end up unable to work… turns out there's a check for that!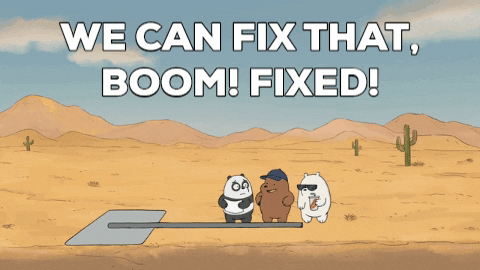 In any case, that's more or less an overview of what I was thinking of cooking today.
It's just that… we can't eat that because I'm giving this whole not being Blacklisted diet a try!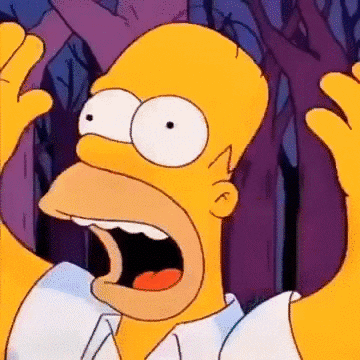 So… If you like the art, my content in general or just appreciate my self-restraint (some might say "discretion"?), I do appreciate your support through Patreon for as little as $1 a month, $12 a year and you can cancel anytime!
But, as always, if all you can do is Like, Share, Comment and Subscribe… That's cool too! 🙂
Much Love,
~Joy